Five practices for travelers.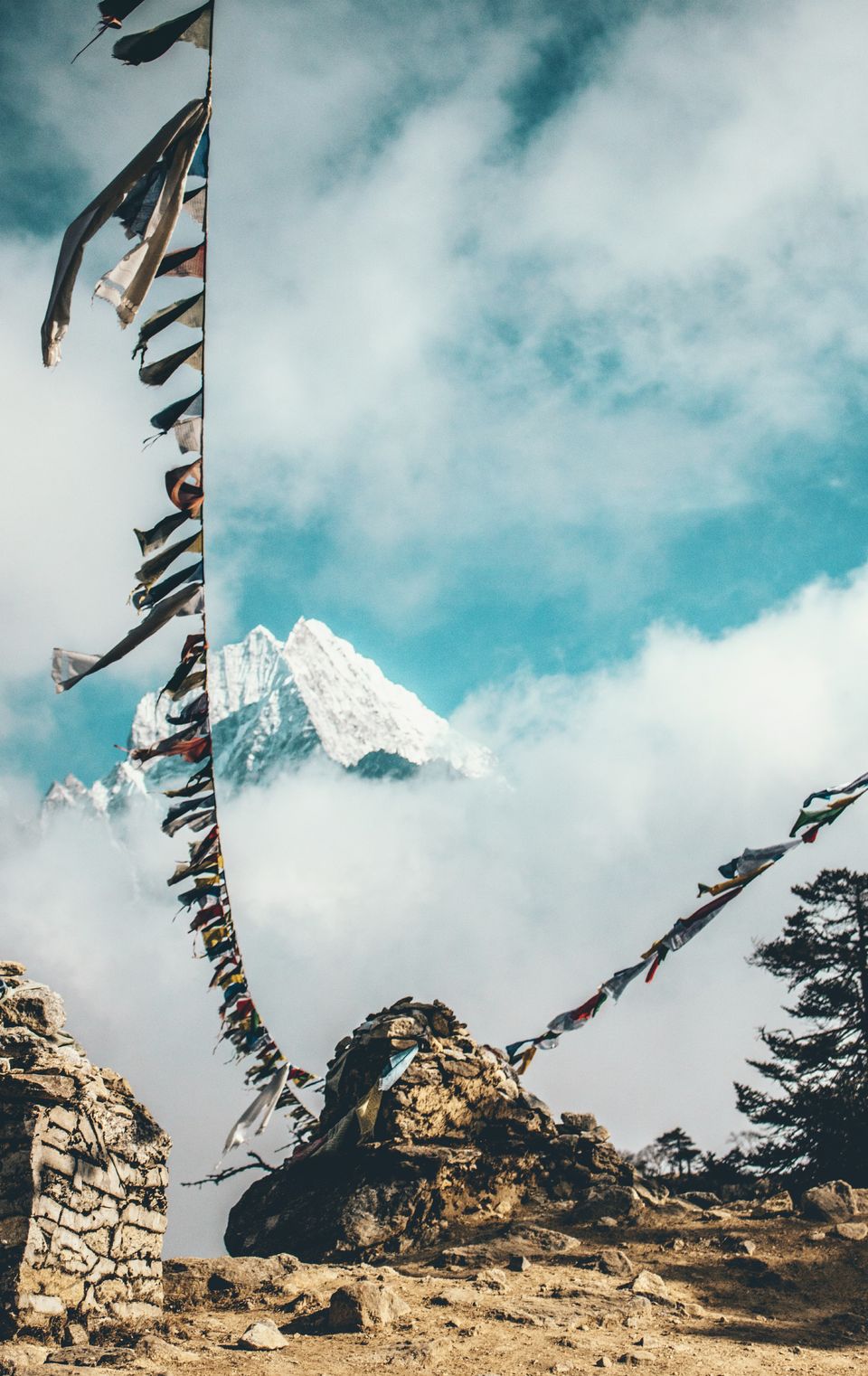 Practice the arts of attention and listening.
Practice renewing yourself every day.
Practice meandering toward the center of every place.
Practice the ritual of reading sacred texts.
Practice gratitude and praise-singing.
– The Analects of Confucius
All of us are on a journey, a journey towards better, towards health, happiness, purpose. As travelers on the path, we need to rely on resources and tools that will serve to lift us up when we are weary, to allow us to capture inspiration when it strikes, and to be able to let go and move on when needed.
In the past, pilgrimages were often made in search of meaning and to discover a deeper connection with the sacred. In modern life, we often cast aside these deeper quests of the spirit in favor of the experience of tourism and site-seeing, but the significance of going on a journey can be reclaimed with a few small shifts in perspective.
Practice the art of attention and listening.
Attention follows intention and fosters connection with the world around us. If a wandering mind and heart breeds discontentment, attention becomes a light in the darkness that opens up worlds waiting to be explored and understood.
Listening is built on presence and connection. We must be present for others and attentive to what they want or need. A good listener is patient, understanding, and curious. Few opportunities are discovered while talking, many are found to fall in your lap through listening.
Practice renewing yourself every day.
The journey ahead of you is long and demands you explore your own limits. You will encounter your weaknesses head on, so you can decide to move past them or at least keep moving with them. Renewing yourself every day can look like a daily practice of meditation, exercise, prayer, any daily ritual. It might be as simple as a mindful cup of tea, reading a book, or journaling.
The significance of renewing yourself every day is that is connects you with the ground of being. Cut through all the ups and downs, the fleeting thoughts and emotions of the day. Where can you learn to find your ground on the journey?
Practice meandering toward the center of every place.
Modern life tells us to just go to the center. See what you need to see, take your pictures and claim your token of experience. In and out, then off you go.
Meandering towards the center means that we experience the significance of the place. We get to know the people, the culture, the rhythm and vibes. We taste the food, share the water, listen to the music, appreciate the art.
We live into the journey.
By living into the experience of the journey, when we finally arrive at the center we are changed. Maybe the center isn't even the destination where we thought we were headed. Maybe the center is the reason we left in the first place.
Practice the ritual of reading sacred texts.
I love to read. Reading opens doorways into the past. Minds communicate across time and space. A seed from a different era finds its way into our own world and grows in unimaginable ways.
Sacred texts are not just religious or philosophical texts. What is most sacred in life is to understand the human condition, and as such any reading by which we come to appreciate our shared humanity is sacred reading.
Practice gratitude and praise-singing.
Our life moves quickly. The time we have together is precious and fleeting. Gratitude and praise-singing allow us to capture this moment in time and the impact others have made on our journey and in our life. Gratitude is a simple act that compounds happiness, our own happiness and the happiness of others.
Thank you and I see you are two simple gifts we can share with others.